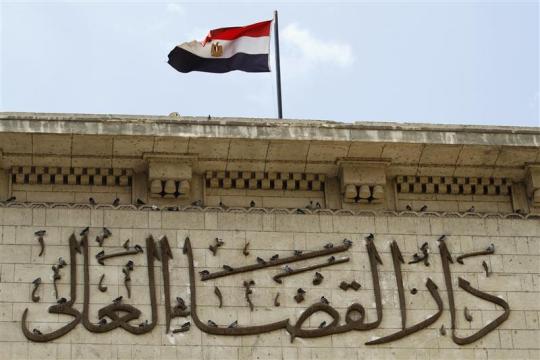 High Court building in Cairo
Scores of demonstrators on Friday demonstrated at the High Court of Justice in Cairo's downtown to declare their support for the independence of the judiciary.
The demonstrators marched from Tahrir Square to the court of justice to support the judges.
Scores of demonstrators earlier rallied in Tahrir Square in preparation for the march.
The march comes one day after Islamist forces decided to postpone their Friday demonstrations calling for purging the judiciary.